I love the colors of October with the brilliant oranges and deep reds mixed in with some left over green from summer.  I love the slightly cooler temperatures and especially like it here in Arkansas during the fall.  I enjoy seeing all the fall decorations including scarecrows, hay bales and pumpkins.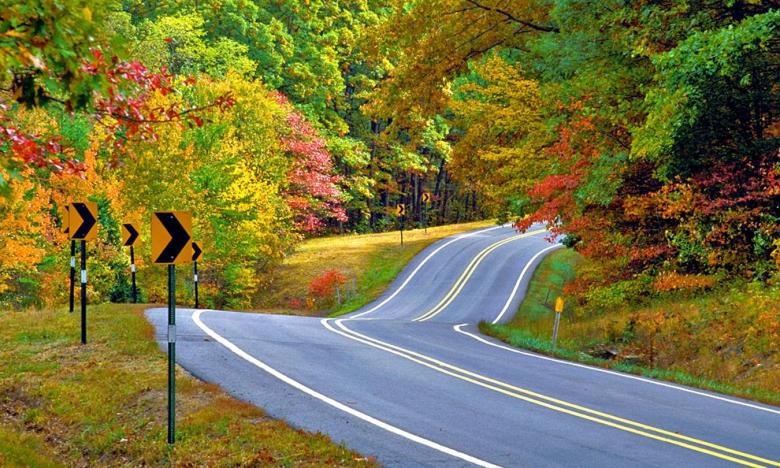 What is it that I don't like about October?  My least favorite holiday occurs at the end of October.  Friends, I dread Halloween… every single year.  I've never been a big fan and I think I dislike it more each year.  I've gone back and forth between celebrating it and not but the years we have celebrated Halloween nothing scary was allowed.  One year we had a little fall party for our family and we did crafts, played snacks and ate lots of yummy food.  Most years we haven't handed out candy and our kids haven't been trick or treating except at the local trunk or treat for several years.
My kids keep asking what we are doing this year and I just can't decide where I stand on this issue!  I decided to search the Scriptures for some guidance and I made notes of questions I want to ask my family about this holiday.  I would highly encourage you to get a little booklet from Answers in Genesis called A Biblical and Historical Look at Halloween. You might be surprised that by the end they don't have a staunch "NO" to Halloween.  Anyway, here are my thoughts…
1 Corinthians 10:23 All things are lawful, but not all things are profitable.  All things are lawful, but not all things edify.
Is what and how you are celebrating helpful; does it build you and your family up?
1 Corinthians 10:24-30  Let no one seek his own good, but that of his neighbors.  Eat anything that is sold in the market without asking questions for conscience' sake; For the Earth is the Lord's and all it contains.  If one of the unbelievers invites you and you want to go, eat anything that is set before you without asking questions for conscience' sake.  But if anyone says to you, "This is meat sacrificed to idols," do not eat it, for the sake of the one who informed you, and for conscience' sake; I mean not your own conscience, but the other man's; for why is my freedom judged by another's conscience?  If I partake with thankfulness, why am I slandered concerning that for which I give thanks?
Who is watching what your family does?  Are you serving your neighbor and drawing him closer to Christ by the activities in which you participate?
1 Corinthians 15:54-55 But when this perishable will have put on the imperishable, and this mortal will have put on immortality, then will come about the saying that is written, "DEATH IS SWALLOWED UP in victory. O DEATH, WHERE IS YOUR VICTORY? O DEATH, WHERE IS YOUR STING?"
Our Savior died to put death to death.  Does the activity you are considering glorify death?
1 Peter 5:8-9 "Be alert and of sober mind.  Your enemy the devil prowls around like a roaring lion looking for someone to devour.  Resist him, standing firm in the faith…"
Could the enemy be subtly present in the activity your family might be apart of?
1 Corinthians 10:31  Whether, then, you eat or drink or whatever you do, do all to the glory of God.
Can I bring glory to God while I'm joining in on this activity?
Isaiah 5:20 Woe to those who call evil good, and good evil; Who substitute darkness for light and light for darkness; Who substitute bitter for sweet and sweet for bitter!
Does this activity make light of sin, evil or darkness?  Does it celebrate or honor sin?  Even if only a little?
Ephesians 5:11-12 Do not participate in the unfruitful deeds of darkness, but instead even expose them; for it is disgraceful even to speak of the things which are done by them in secret.
Does this activity cause spiritual unfruitfulness?  Would your family be participating in a work of darkness or something shameful?
Philippians 4:8 Finally, brethren, whatever is true, whatever is honorable, whatever is right, whatever is pure, whatever is lovely, whatever is of good repute, if there is any excellence and if anything worthy of praise, dwell on these things.
Does this activity allow you to 'dwell' on whatever is true, honorable, right, pure, etc?  Or does it cause you to 'dwell' on darkness?
Additional questions to ask yourself and/or your family:
Is Halloween a celebration of the devil?
If we participate will it be teaching our kids that the devil is fun?
If you participate in a fall festival or trunk or treat is this celebrating Halloween?
Can carving pumpkins be fun – yes!  Although I read that they were originally supposed to be scary faces and put near front doors to ward off evil spirits.
Do your teens understand who the devil is and what it looks like when their generation celebrates him?  2 Corinthians 11:4 says 'he masquerades as an angel of light.'
Do your kids know how to fight the devil (fight temptation to do wrong)?
Friends, I still don't have an answer!  But I know that every year at this time I just dread the 'what are we doing for Halloween' question.  If it was simply cute little kids dressed up as frogs and lady bugs that would be great but the darkness I see in the costumes and decorations just make me sick to my stomach… literally.  Why are people drawn to such darkness?  I just don't understand how anyone can enjoy cut off heads hanging on their porches and demon babies adorning their front yard.  I just don't want anything to do with any of it!
Yes I've read those comments that are 'supportive' of Halloween….
it's just costumes/decorations and it's not real
just let them be kids
if we don't pass out candy we are not very nice Christians as we should open our doors and shine the light
our costumes should be scary to scare off the evil spirits
your kids are deprived if they don't participate
… and many other similar comments.
PERSONALLY, I STILL DON'T LIKE HALLOWEEN.  I have hesitations about it which makes just 'enjoying' it difficult.
Perhaps this year we will find a trunk or treat to do and just leave it at that….
Gaylene